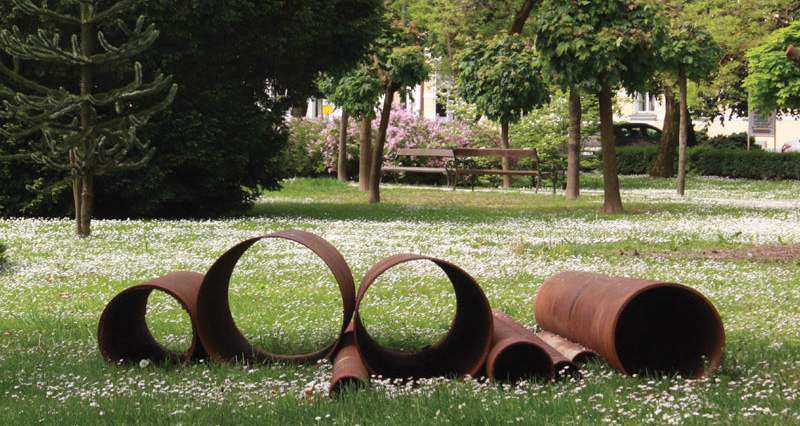 Monument to the Emptiness
Monument to the Emptiness (3 and a Half Tone of Emptiness) is a sculpture which on the one hand, refers to circular void on the facade of the representative gallery building. Voids of the cylindars of this sculpture are facing circular cylindrical hole at the facade. They are located in the city park, where once stood fortress walls which were demolished in the 19th century. The sculpture on the other hand, also refers to the void that was left behind missing gigantic walls. Also, the media and the city council launched a great discussion about the monument to Croatian defenders. This work refers also to political part of the current state of emotional compaction which arises from question about installation the monument, and severity of pain and emotional gaps left by those who left us suddenly.
This monument was removed after several weeks, and the only thing that remains in this position was the void and rut in the soil.